A Youth Photography Program for Environmental Advocacy
21st – 28th of March 2023
Căpățâneni, Romania
The preservation of natural habitats is essential for the survival of a wide variety of plant and animal species and for the ecological processes that support life on Earth. Natural habitats provide various ecosystem services, such as air and water purification, soil conservation, climate regulation, and even recreation and tourism opportunities. They also play a critical role in maintaining the biodiversity of our planet, which is essential for the well-being of current and future generations.
Although young people in rural and disadvantaged areas may be aware of the importance of natural habitats and the threats they face, they do not have the skills or resources to communicate this message and advocate for their preservation effectively.
CWYPP aimed to empower young people from rural and disadvantaged areas to use photography as a tool to raise awareness about the importance of preserving natural habitats in their communities and beyond.
To increase the knowledge and understanding of the importance of preserving natural habitats among young people from rural and disadvantaged areas.
To develop the photography skills of young people from rural and disadvantaged areas in order to effectively communicate the importance of preserving natural habitats.
To increase the motivation of young people from rural and disadvantaged areas to take action to preserve natural habitats.
A Photostory of Hope and Resilience
A captivating photostory that weaves together poetry, photography and ecology to highlight the delicate beauty of nature and the importance of preserving our natural habitats.
The photostory's narrative revolves around the struggle between nature and pollution, illustrating the dire consequences of mankind's negligence and the hope that emerges when we take a stand against it. Through a series of striking images and evocative poetry, the story unfolds on a plain, where a tiny flower fights to survive amidst a sea of litter.
The tale of a brave hero who steps in to save the day serves as an inspiring reminder that each one of us has the power to make a difference and protect the natural world.
As you journey through this photostory, we invite you to reflect on the profound impact our actions have on the environment and the responsibility we all share in ensuring a healthy and vibrant planet for generations to come.
Let "Nature's Triumph" inspire you to join the movement for change, and together, let us strive to create a world where nature can flourish without fear.
Before we dive in further, let's highlight a few key things we did to reach our project goals. We concentrated on seven main areas:
1. Photography workshops: Participants took part in a series of workshops and hands-on activities that introduced them to the basic concepts and techniques of photography.
2. Field trips: Participants went on field trips to natural habitats in our local community, where they had the opportunity to take photographs and learn about the importance of preserving these habitats.
3. Photography assignments: Participants were given photography assignments that challenged them to develop their skills and understanding of the importance of preserving natural habitats.
4. Discussions and debates: Participants engaged in group discussions and debates about the importance of preserving natural habitats, and the role of photography in raising awareness about environmental issues.
5. Networking: Participants had the opportunity to meet and network with other young people from different countries and backgrounds, and learn from each other's experiences.
6. Cultural activities: Participants had the opportunity to participate in cultural activities that helped them learn more about the partners' countries and cultures.
7. Photo exhibition: Participants had the opportunity to showcase their photographs online and present their work to the wider public.
A Clichéd Chronicle of Plastic Pollution
It's tricky to describe "Plastiché" in just a few words, as each picture tells its own story, highlighting our connection to nature and the impact of our
actions on the environment. So, all we can say is, take a moment to dive into the message behind each image. We're totally in love with it and hope you'll be too!
We managed to create five photo stories that spotlighted different environmental issues, a remarkable achievement that not only showcased talent but also raised awareness on critical concerns.
We gained lots of skills such as effective communication, teamwork, creativity, critical thinking, problem-solving and we developed a deeper understanding of environmental preservation.
This project was more than just learning – it was about making memories, building friendships, and embracing different cultures.
In the heart of nature, where life flourishes with grace and resilience, a silent invader creeps through the shadows.
"The Cycle of a Virus" is a thought-provoking photo story that captures the devastating impact of plastic on our planet, comparing its sneaky spread to the never-ending hold of a virus.
Through our lenses, we invite you to witness the rise and fall of this contagion and appreciate the fragility and beauty of the environment we all share.
"The Cycle of a Virus" is a visual call to action, urging us to recognize the consequences of our actions to restore the Earth's harmony.
In nature's beauty, we find delight,
But pollution's harm comes into sight.
Life struggles, balance starts to shake,
Strength and lasting hope, a song we make.
Together, changing wrong to right.
Facing threats that death may bring,
In the end, hope blossoms, like it's spring.
"Blossom Brawl: A Tale of Eco-Justice," or the journey of a plastic man coming face-to-face with a mighty flower. This photostory encourages us to reflect on our responsibility to preserve the environment and aims to inspire collective action to ensure a sustainable and hopeful future.
Our project brings hope, but what about the reality?
A Photostory of Feelings Amidst Trash
In 5 simple pictures, we delve into the human experience when confronted with the environmental challenges of waste and pollution. The photos capture the progression of emotions from denial to hope.
Denial – When we turn a blind eye to the problems surrounding us.
Depression – The weight of the world bearing down on us.
Anger – Burning with frustration about the mess we've created and our planet's suffering.
Acceptance – The moment we face the truth and muster the courage to act.
Hope – The spark that lights the way to a brighter, cleaner future.
This powerful photostory serves as a reminder of our emotional journey as we strive to overcome the challenges of waste and pollution, encouraging us to be the change we wish to see in the world.
And what would be all without us?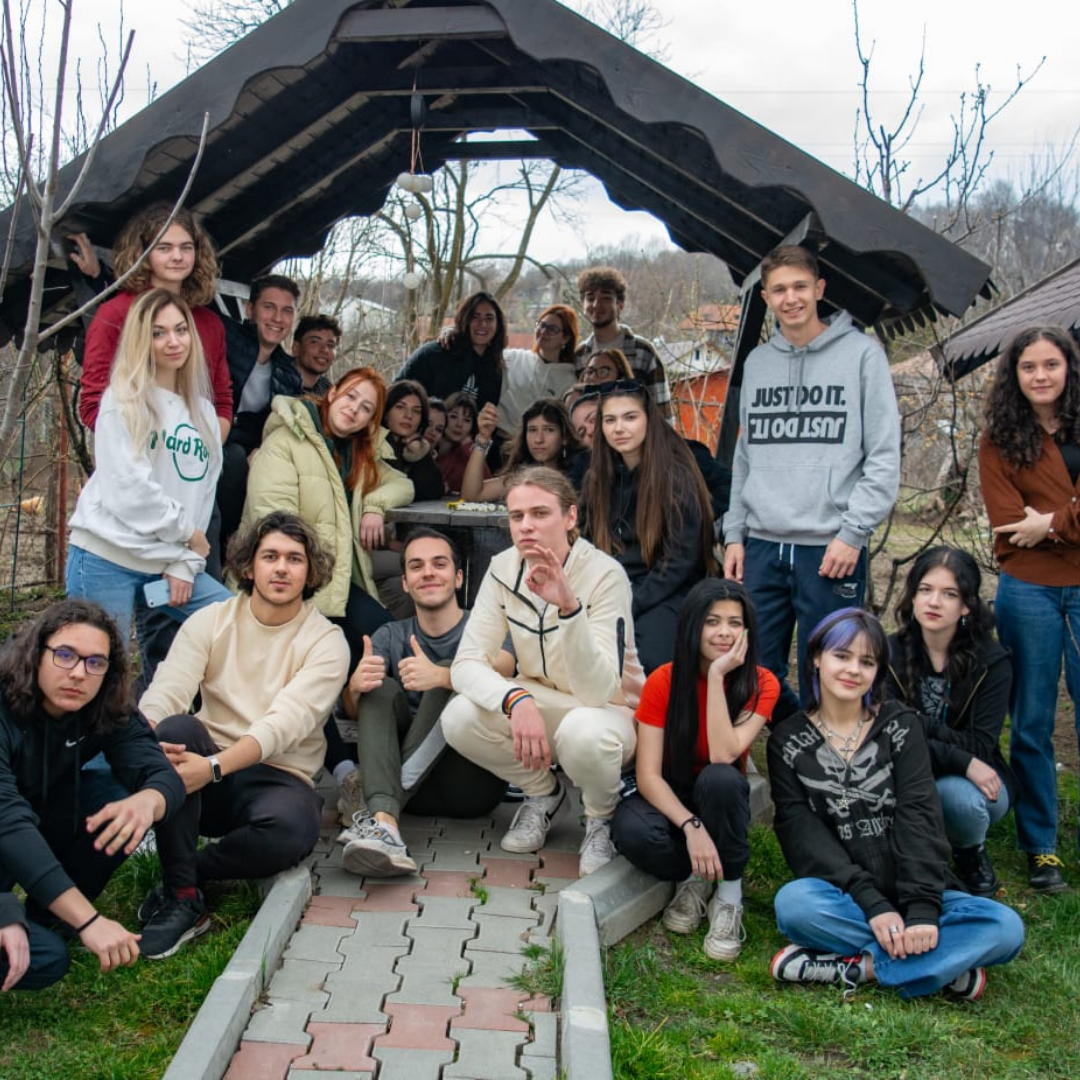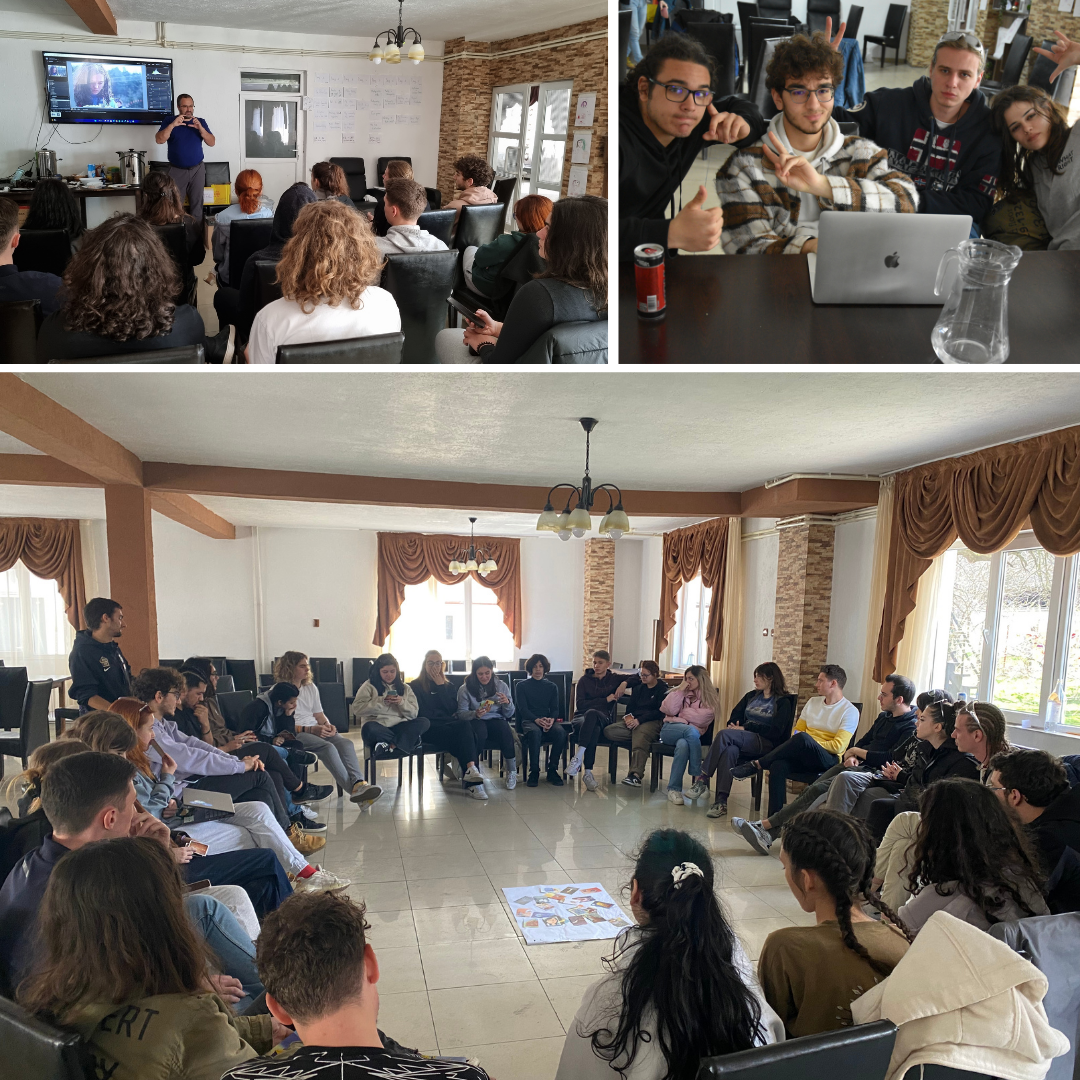 "I joined this project not knowing much about photography or ecology. It was an amazing experience where I learned how to use a camera and how to edit photos. More importantly, I learned about environmental issues that we all share no matter where we come from. I also got to work with people from other countries which taught me about teamwork and improved my English. The most valuable part? I made new friends and gained a new hobby – photography!"
"This project was great and fun! I learned how to use a camera better, especially the manual mode, and how to make photos look better in Lightroom. Now, I really want to get my own camera."
"Before this project, I didn't know how to edit a picture or the basic rules of taking photos. Now, after learning from the more skilled people in our group, I know these things. I also got to use a professional digital camera and learned more about professional editing programs."
"I learned a lot about nature and how to keep it safe. I also made friends from different countries. It was really fun. Thank you!"
"I learned how to take pictures and about problems with our nature. The best part was working with people from other countries. I will miss them all…"
Oh… yeah! of course we also shared our experience with others!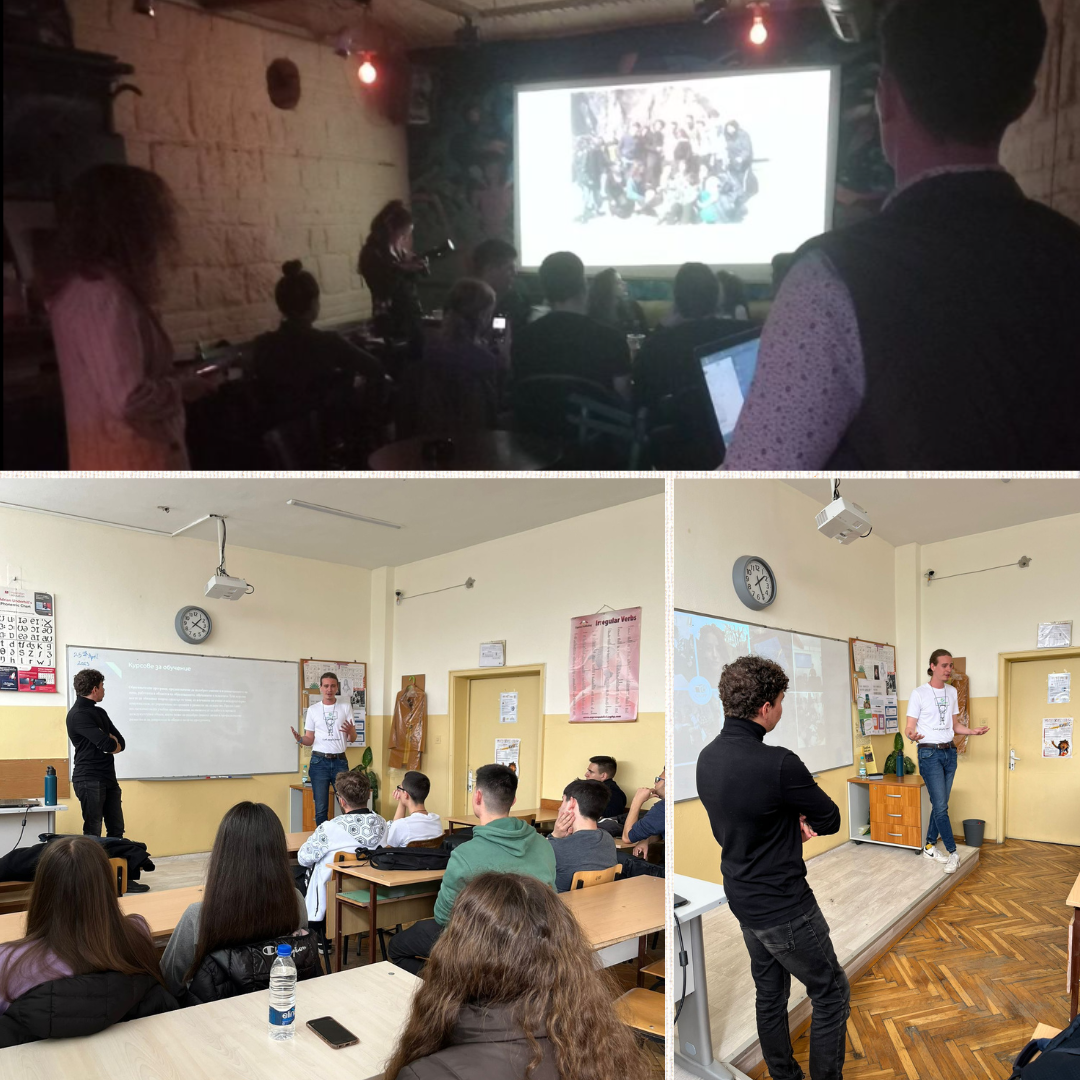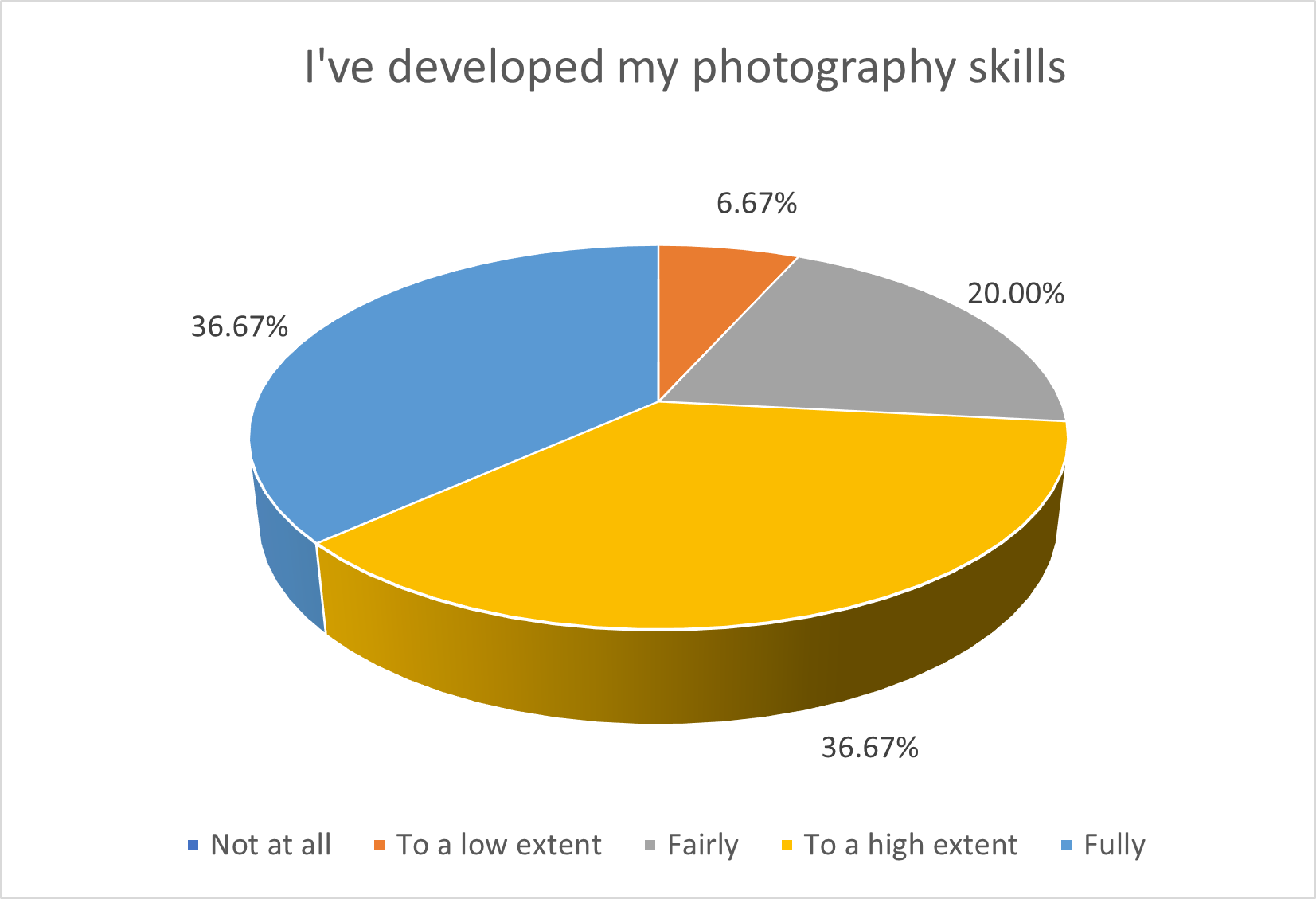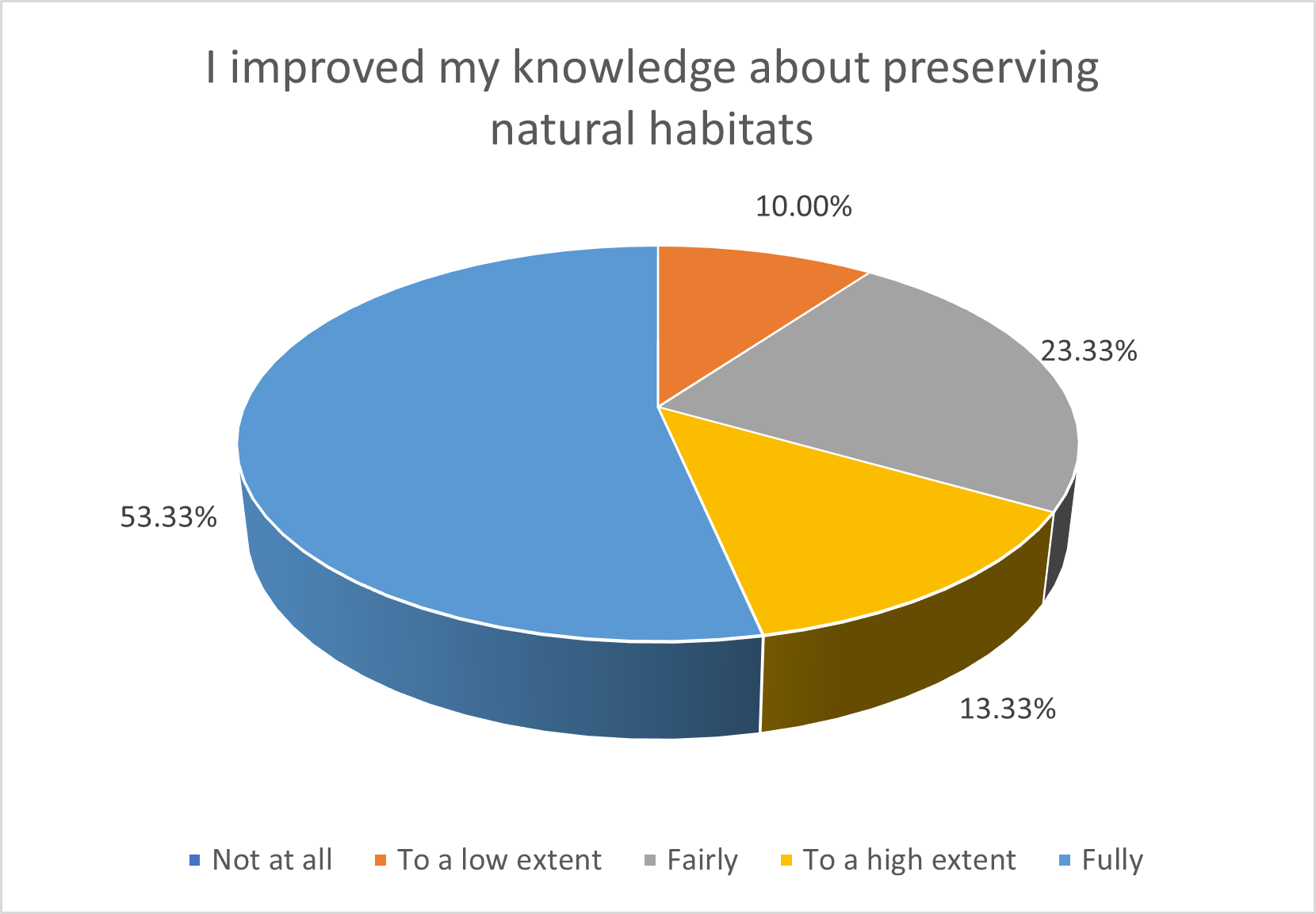 The project "Climate Watch: A Youth Photography Program for Environmental Advocacy" was co-funded by the European Union. Views and opinions expressed are however those of the author(s) only and do not necessarily reflect those of the European Union or the European Education and Culture Executive Agency (EACEA). Neither the European Union nor EACEA can be held responsible for them.