Erasmus+ participatory activity
The Ghost Haunting Europe: Combating Euroscepticism Amongst Youth
At the dawn of the 20th century, newspapers across Europe echoed a touching message: "A ghost is haunting Europe!" Initially, this specter referred to communism; in more recent times, it referred to ultra-nationalism and Euroscepticism. Fear and distrust in the European Project, coupled with a rise in ultra-nationalism, led to a departure from the ideal of a peaceful continent, evident in the internal conflicts that erupted in countries that had not joined the European Union (EU).
The project, "EU101" was launched to combat this growing trend of Euroscepticism, particularly among the youth of Central and Eastern Europe, where there is a prevalent lack of understanding about how the EU functions and why is the European Project so important for all of us. Schools inadequately teach this subject, and media representation of the EU's integration results are poor, leading to a significant problem: the youth do not comprehend the importance of the EU or what it did and does for them.
The rise of fake news related to the EU, the polarization of attitudes, and the reported rising willingness of a significant proportion of EU citizens to vote for their countries' exit from the EU, all attest to the scale of the problem. The project sought to address this issue through targeted efforts in five countries – Romania, Poland, Hungary, Bulgaria, and Slovakia – that had seen declines in international democracy standards, press freedom, and trust in the EU.
1. Enhancing knowledge of the EU's functioning among 35 participants.
2. Promoting European opportunities and values to 150 youths.
3. Raising awareness among decision-makers about the youths' perspective of the EU.
The project consisted of three main activities:
1. A week-long mobility in Romania aimed at educating participants about the EU, its institutions, and their role in civic engagement. This included visits to local sites for cultural immersion and environmental awareness.
2. A short visit to Brussels, where participants toured European institutions and engaged in discussions with their representatives, fostering a closer relationship between the youth and European decision-makers.
3. Finally, a series of follow-up events in partner communities, wherein participants presented their experiences and knowledge gained from the project, acting as ambassadors of European values and opportunities.
35 participants
5 accompanying persons
1 facilitator
8 days of activities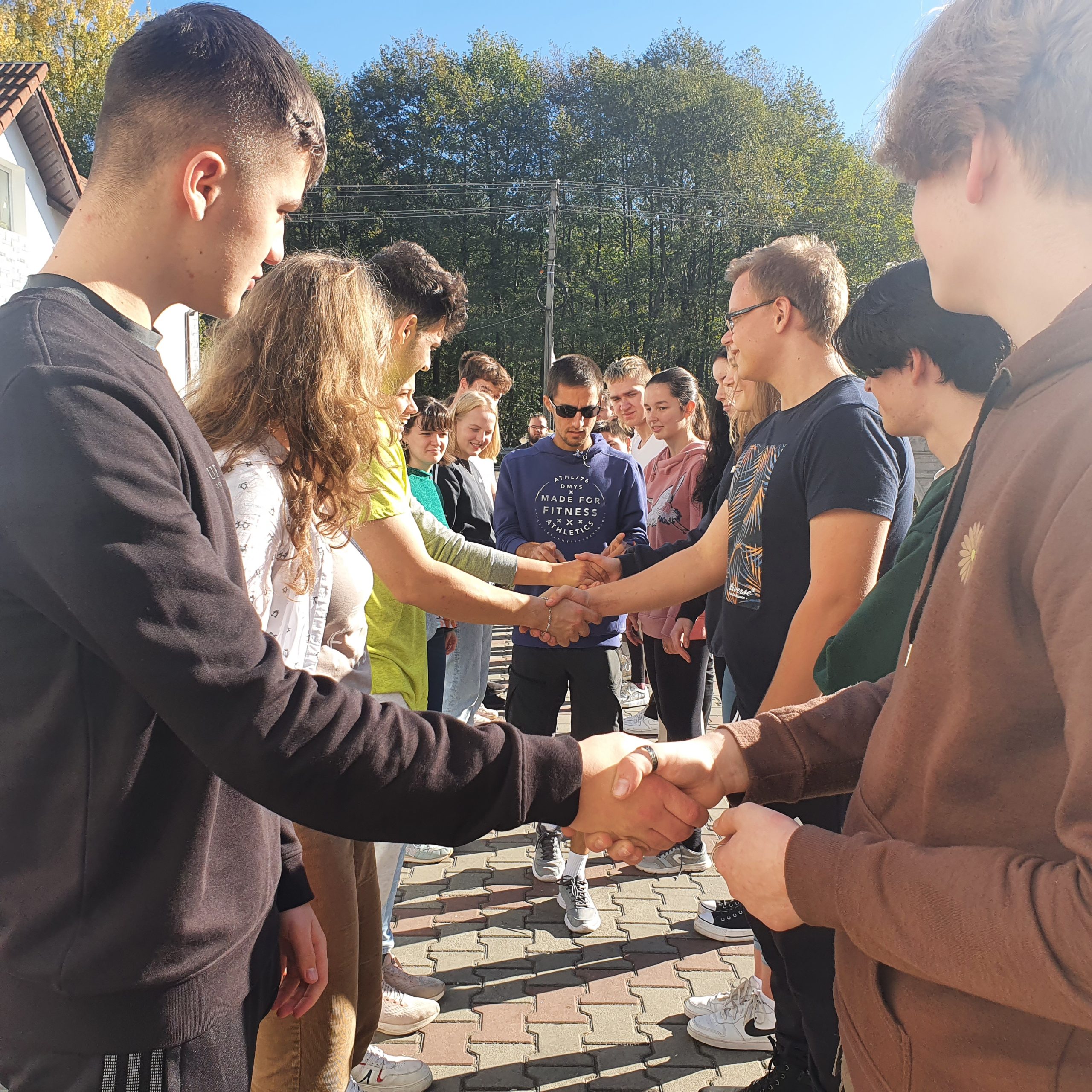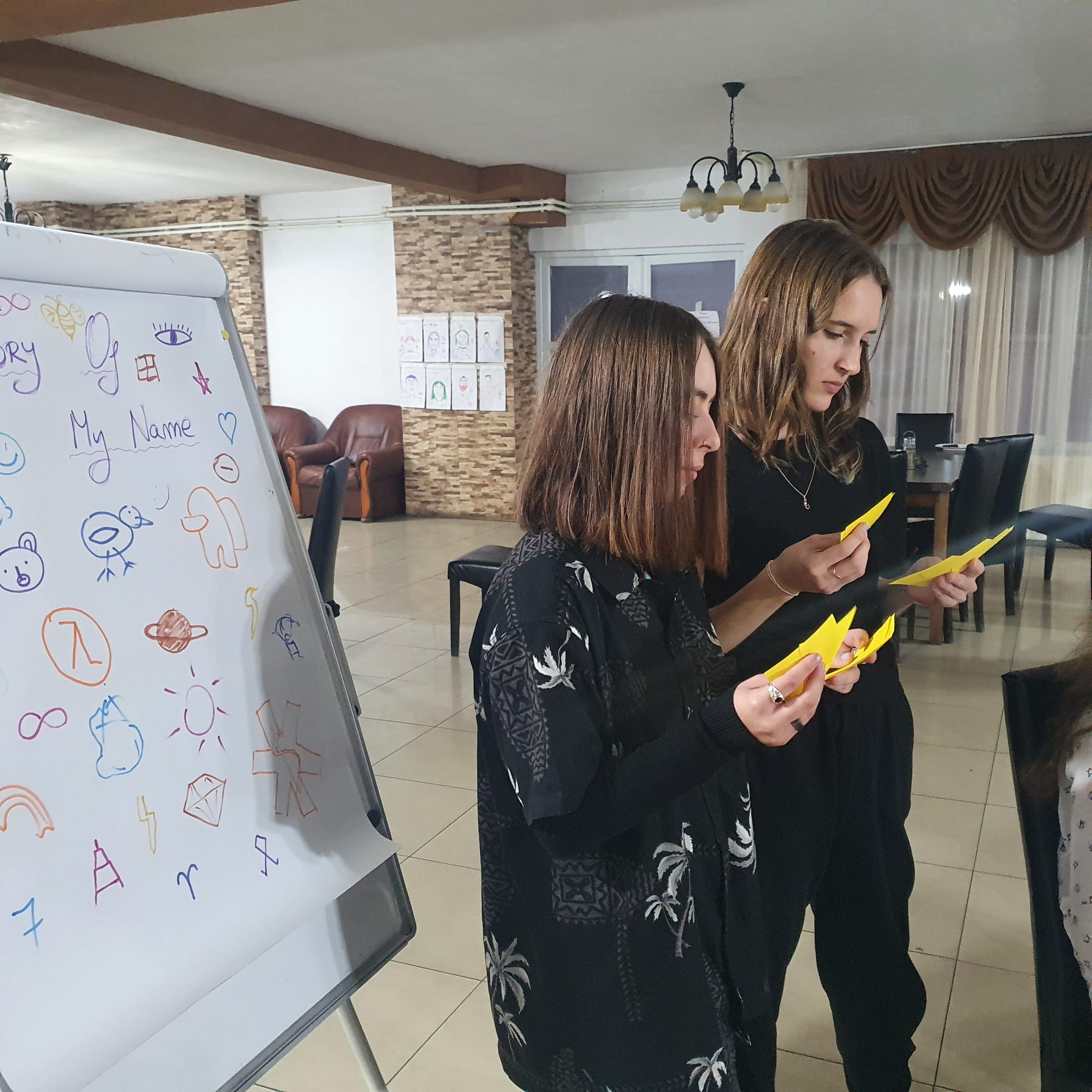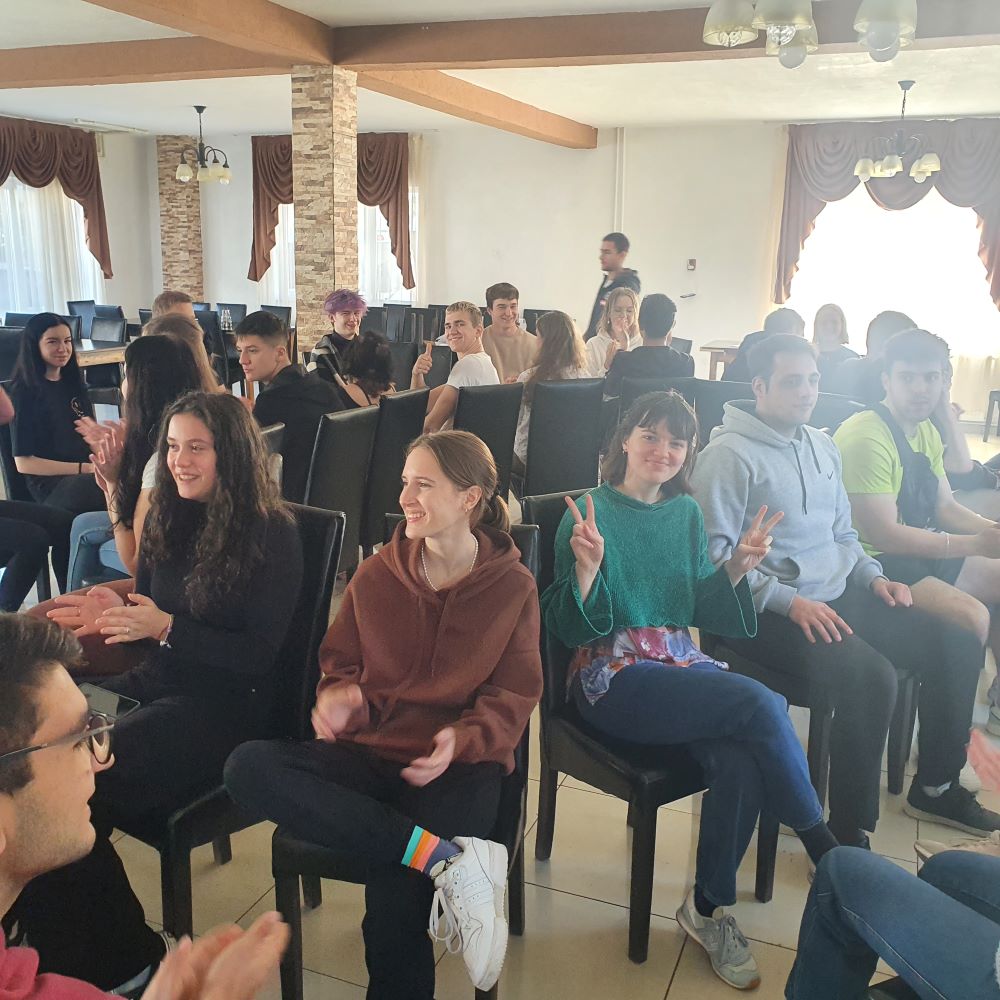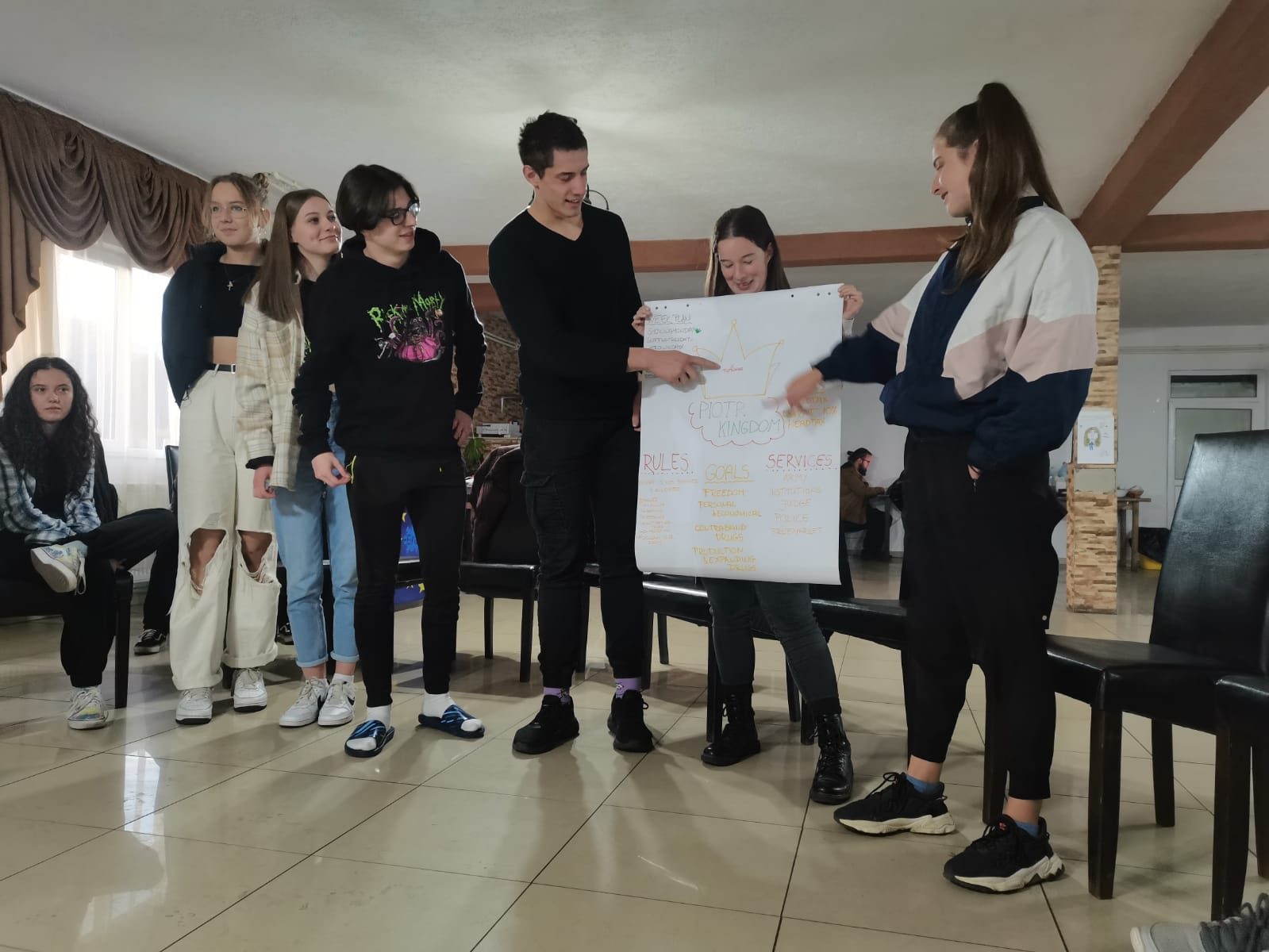 5 proposals for a better EU
Learning About the EU in Schools
As the young people of Europe, who represent the future of the European Union, we want to feel more connected with the EU. This is a feeling shared by many of us across Europe, as we often find ourselves lacking a comprehensive understanding of the EU.
We believe that a fundamental step towards bridging this gap is incorporating EU studies into school curriculums across the continent. But this isn't just about adding a new subject; we envision a comprehensive, engaging, and interactive approach to applying EU-wide educational standards that can prepare us to be informed, active, and engaged citizens.
Establish a European Youth Parliament
As young Europeans, we believe in the value of democracy and representation. Just as we should have a say in our local and national governments, we should also have a say in the governance of the European Union. Our proposition is to establish a European Youth Parliament, which would offer us a platform to voice our perspectives, concerns, and ideas on European matters.
This should allow young citizens to debate crucial issues, learn about the legislative process, and propose policy changes, thus fostering a sense of ownership and engagement.
Immigration Fairer and More Unified
Immigration is an issue of critical importance that has caused considerable debate and tension within the EU. Inconsistencies and perceived unfairness in current policies have led to dissatisfaction among EU citizens, particularly young Europeans.
The current system sometimes seems unbalanced, lacking in efficiency, and most importantly, failing to uphold the human rights that we hold dear.
We believe the European Union, a beacon of democracy and human rights, can do better.
Green Transportation Network
Climate change isn't just a distant concern for us, the young people of Europe, it's a pressing reality. We're worried about our planet's future and we're eager to contribute to the solutions.
We acknowledge the European Union's efforts in addressing this global issue, and we believe that together we can make a significant difference. To demonstrate this commitment to young people and the environment, we propose an important step towards sustainable living: Establishing a Green Transportation Network and Information Portal.
EU Fact-Checking Network
In a world where news spreads faster than ever, it's getting harder to tell what's real and what's not. And this problem isn't just annoying – it can be dangerous too. It can divide us, spread hate, and even influence elections. Combating disinformation is critical for maintaining trust and cohesion within the European Union, and is especially important for engaging young people who are often the most targeted by online disinformation campaigns.
We believe that we need a stronger fact-checking network in the EU. A system that will help us spot fake news, verify facts, and stay informed with trustworthy information. The system should be easy to use, reliable, and available to everyone.
35 participants
5 accompanying persons
2 days of activities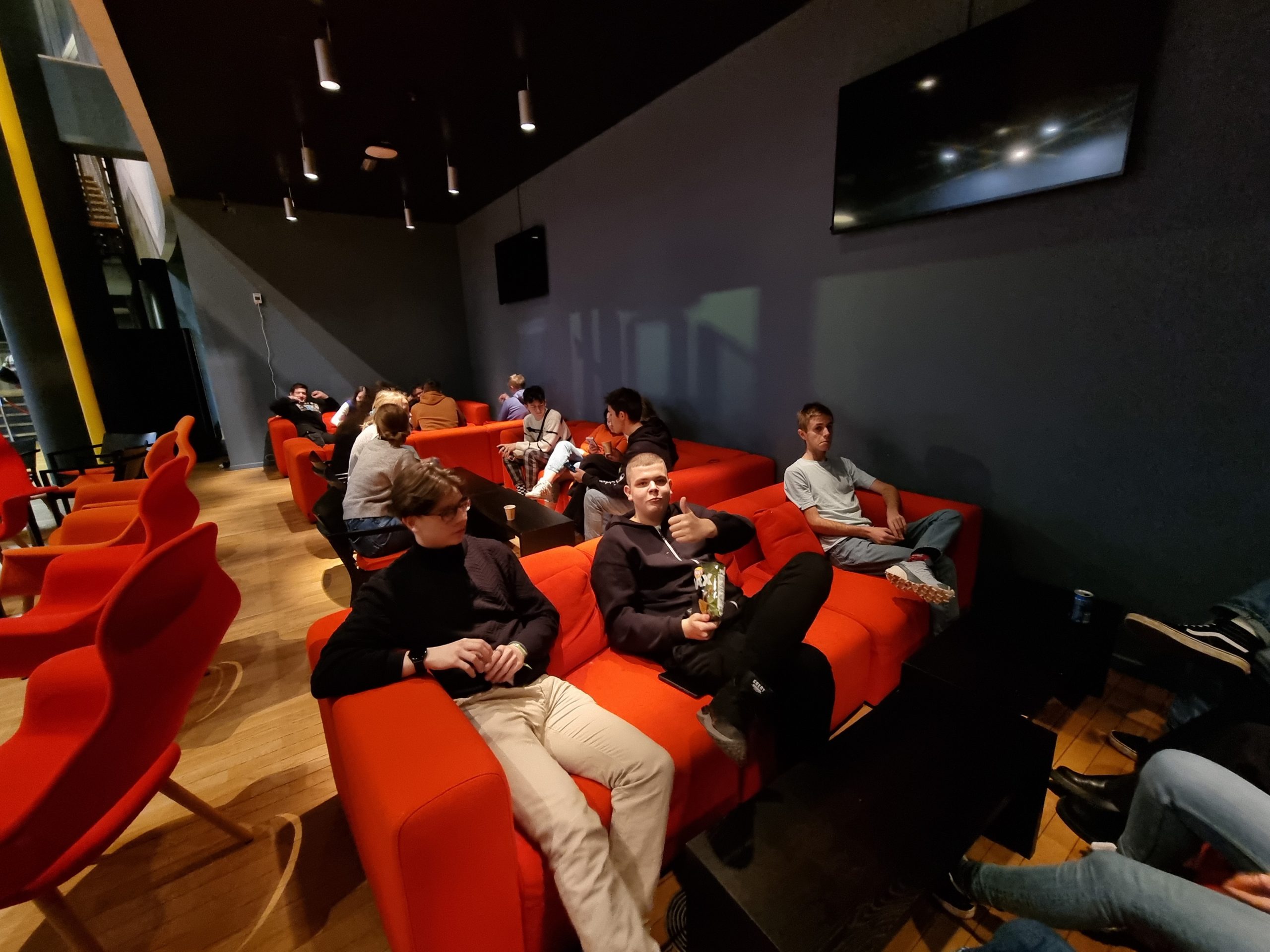 Bulgaria, Hungary, Slovakia, Romania, Poland
5 follow-up events
153 participants
8 teachers
We all have prejudices, whether we like it or not. This country this and this nation that… We don´t realize that we are in this together. We all need to answer the same questions, deal with the same problems. As the saying goes: "Two heads are better than one." That is why we are very thankful we could be a part of a project that made us experience our similarity and showed us our qualities.
The topic of the Erasmus+ project was EU101 – how the EU works, its basic structure, what makes it what it is today. We even ran through its history, talked about what our opportunities are or what we as young people can offer to the world. Surprisingly, we explored not only the EU and the outside world but held skill-developing sessions to find out more about our abilities and talent, as well as debates, expressing our opinions and supporting them with arguments. Around 8 representatives from five countries (Bulgaria, Romania, Slovakia, Hungary and Poland) surrounded by Romanian nature and supportive mates doing what they love to do. Learn in an informal way, talk, laugh, take a lot of photos, work on presentations, but most importantly, discover we are completely the same. No matter if you are from Bulgaria or Slovakia, trust me or not, you go through exactly the same problems, questions and uncertainty in your day-to-day life.
Erasmus+ gave us the opportunity to see the world in different colors. To experience its tastes, smells, textures, opinions, opportunities, views, laughs and, above all, friendships and knowledge that we can now use to enhance the quality of our surroundings. During the second mobility (in the headquarters of the EU – Brussels, Belgium), sitting on a bench in front of the European Parliament seeing all the MEPs (Members of the European Parliament) walking in and out and realizing that no matter how small we think, we are, we can, indeed, move and change and fail and succeed but mostly importantly try all together as one moving object to live a better life for others, ourselves and build something bigger than us, something that will not only make us proud but also pleased. With the help of one force that holds us together – being a part of the European Union.
The project "EU101" was financed with the support of the European Commission through the Erasmus+ Programme. This blog reflects only the author's views, and the Commission cannot be held responsible for any use which may be made of the information contained therein.